Today I am very happy to be able to share with you an article published on Friday, May 16, 2014, in the newspaper La Prensa by Luis Guillermo Martínez ([email protected]).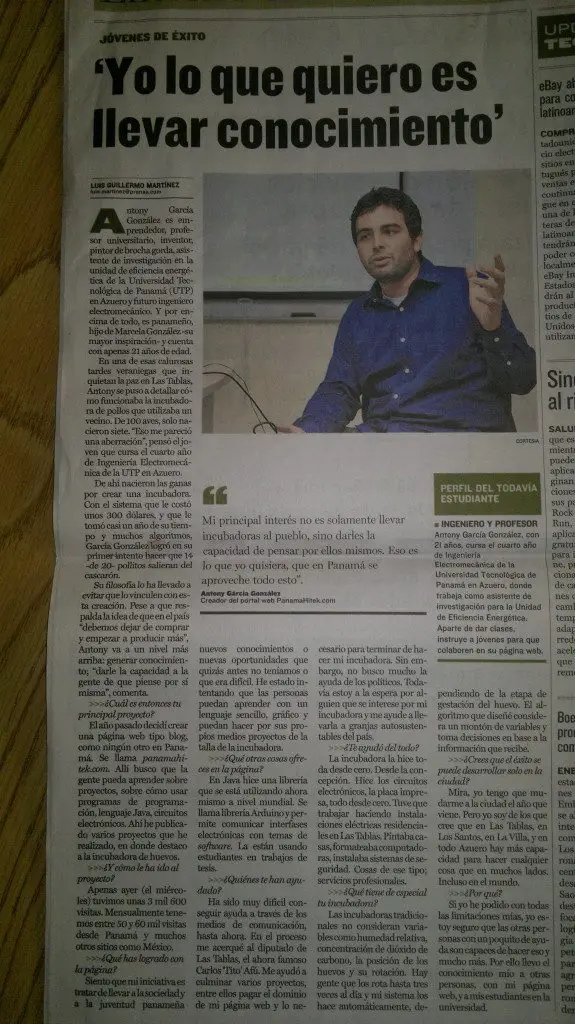 Here is the link to the official page of the newspaper La Prensa where the full article can be found.
Yo lo que quiero es llevar conocimiento
I hope you enjoy.