The job of a plagiarism checker is to detect any duplicity and show you the percentage of Plagiarism found. Then, it's up to the writer to find ways to get rid of it, whether they rewrite it or use a paraphraser.
These plagiarism checkers have access to a vast database around the internet. Which allows them to thoroughly check for any duplicity in the checked content. This access to wide databases also allows them to find any unwanted similarities between content.
Then, through percentage meters, they allow you to find out just when your content is 100% plag-free. So, how exactly does that help in content checking? Should every writer use it to check their contents? Let us dive in and find out.
Role Of Plagiarism Detectors In Content Checking
Plagiarism is something that ruins entire content pieces. If the content has 3000 words in it, then 10 plagiarized words can ruin its entire integrity. This ruining isn't caused by the writer's whim all the time; sometimes, it can be accidental. However, plag checkers don't know this, so it's essential to fix it.
So, content writers have little time to go through each sentence to check if they have any sort of Plagiarism in their content or not. This urgency of creating content can sometimes be its downfall, as unwanted duplicity makes its way into the content, making it difficult to pick up.
However, with plagiarism checkers, this problem is fixed quite comprehensively. How is that? Plag checkers are AI-based tools that thoroughly scan documents and find similarities from their vast, Google-indexed database. Fishing out any wanted or unwanted plagiarism without any delay.
Yet, finding a proper plagiarism detector can be a problem, as many claim bogus issues. At the same time, some lackluster tools steer right past any plagiarism. That's why it's important to use trusted programs, which we'll talk about later.
So, what are the benefits of using trusted programs? Here are seven key benefits and roles that plag detectors play in content checking:
1. Helps you Find the Duplicity
Finding duplicity in content with thousands of words is a challenge for the human mind. However, for AI, it's an everyday practice as it doesn't let any errors slip by. These programs are enthused with artificial intelligence, which takes seconds to scan vast databases, picking up irregularities.
This factor allows these tools to scan for Plagiarism without any problem or delay. Then, they present a percentage of content with duplicity. This alone makes it worth your time, as it won't only quicken the process, it would do so without costing you a penny.
2. Find The Content's Source
One of the best things about plagiarism checkers is that they help you find the content's original source. Many a time, writers fail because they are not aware of the content's original source. This factor can cause content to become duplicated, as there are no sources to cite or quote for them.
Now, finding the content's source allows writers to study it more thoroughly. This would help writers present an original idea through their own words without committing to Plagiarism. So, next time you wish to find a quote or stats source, try to use a plag checker to find it.
3. Get Rid Of Plagiarism
As the name suggests, it's a plagiarism checker, so it should help you get rid of Plagiarism. However, it's only there to detect it for you. In other words, you need to get rid of Plagiarism yourself once it finds it for you.
Therefore, once you have the percentage of duplicity in your content, try to eliminate it—one percent at a time. This will quicken the process of making your content original and save you a lot of hassle.
4. Paraphrase Correctly
Even if you paraphrase your content, chances are that scanners might still find Plagiarism in it. This can cause more harm than good, as many think it is patchwork rather than paraphrasing. Therefore, a plag checker can help you find where your paraphrasing went wrong.
By doing so, it can assist you in creating original content without the added hassle or problems. Then, you can rephrase your content to correct it this time.
5. Quote Properly
Once you find the sources, it can help you find the content's origins. A plag checker will show you the link, file, website, or the book where the content originated.
Then, you can use that information to quote properly. So, suppose you're using direct words from someone else. In that case, this will allow you to accredit them properly and steer clear of any unwanted duplicity.
6. Find Citations
Suppose your content relies a lot on facts, statistics or other vital information with numbers. In that case, it's necessary to quote its origins. A plagiarism checker can help you find the source and also allow you to cite them properly.
Which Plag Checkers Are Ideal?
Now that we know the important role of Plagiarism for content writers, it's also important to understand the tools you should use. So, if you're looking for trustable plagiarism checkers, here are three major tools that writers use nowadays.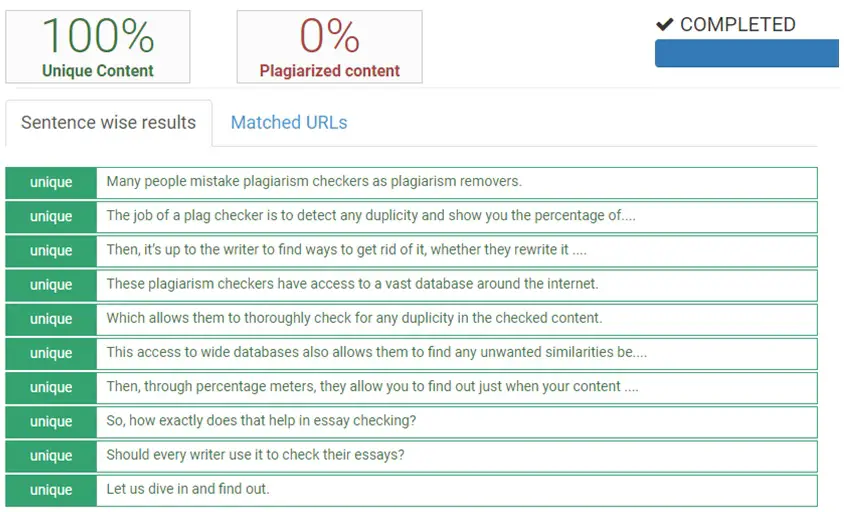 Check Plagiarism is a website dedicated to finding Plagiarism or duplicity in content. Many professionals and academic writers frequent this website, thoroughly identifying Plagiarism without any hassle.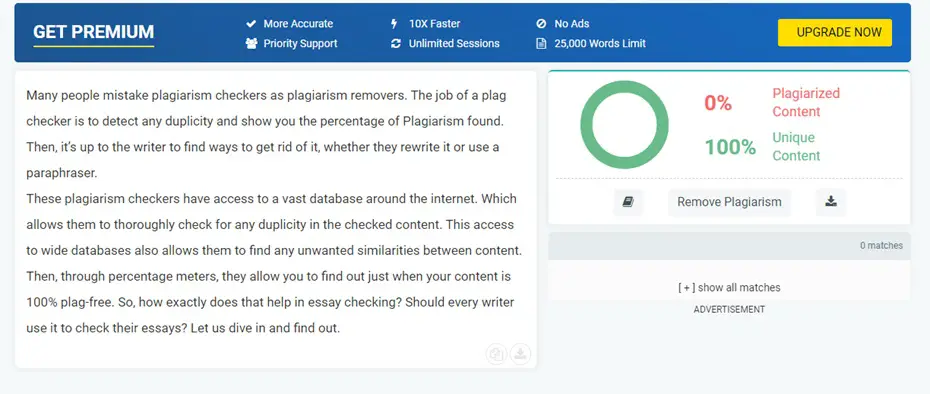 Prepostseo's plagiarism checker is one of the top free-plagiarism checkers available. You can choose to buy premium if you like, but even for free, this program works better than many paid plagiarism checkers. Making it one of the best content duplicity finders available today.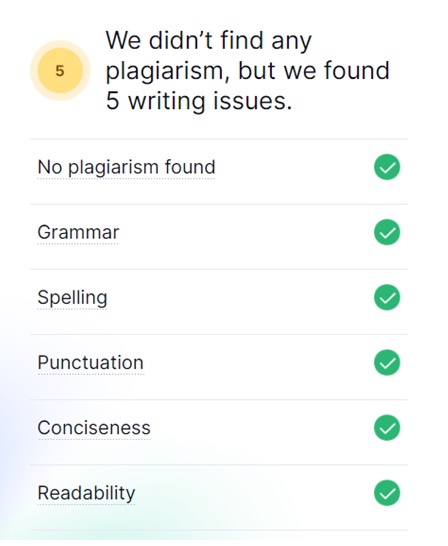 Grammarly is a great program to check grammatical errors and fix content tones. However, its plagiarism checker is often overlooked, even though it's one of the best. So, if you can spend $12 a month, you can also use this tool.
Conclusion
Plagiarism checkers play these vital roles in content writer's life today. They can help them find duplicity, create integral content and ensure that they stand out with originality.