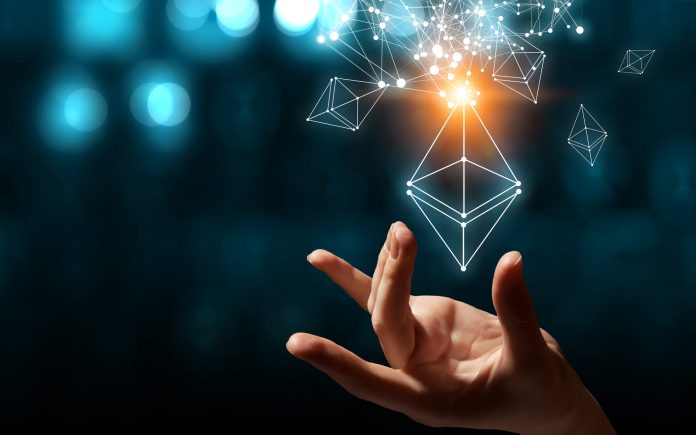 In today's world it is possible to earn money online from the comfort of your home. Cryptocurrencies have become one of the most popular options for online businesses and investments, with cryptocurrency staking being one of the most interesting options we have.
Staking is, for practical purposes, what in Panama we know as a time deposit. A time deposit is an agreement reached by a bank with a client, through which the client gives them an amount of money over a period of time, normally for a couple of years, and in return will receive a higher interest rate than they would normally receive by saving your money in a savings account. During the agreed period of time, the client will not be able to use the money and the bank will be able to use these frozen resources for its operations. When the period of the time deposit ends, the client will be able to recover his or her money and possibly negotiate a new agreement with the bank.
Similarly, cryptocurrency issuers benefit from having fixed amounts of money frozen in the form of a Staking. However, in this market, interest rates could be dozens of times higher than those offered by banks and the compounding periods are daily. That is, each day you will receive a small profit for your investment, which can be converted into cash without affecting your initial investment.
As an example, a last month I bought a certain amount of the AXS cryptocurrencies on Binance. This platform offers a staking of 115.25% per year for 30 days, which is too attractive to pass up.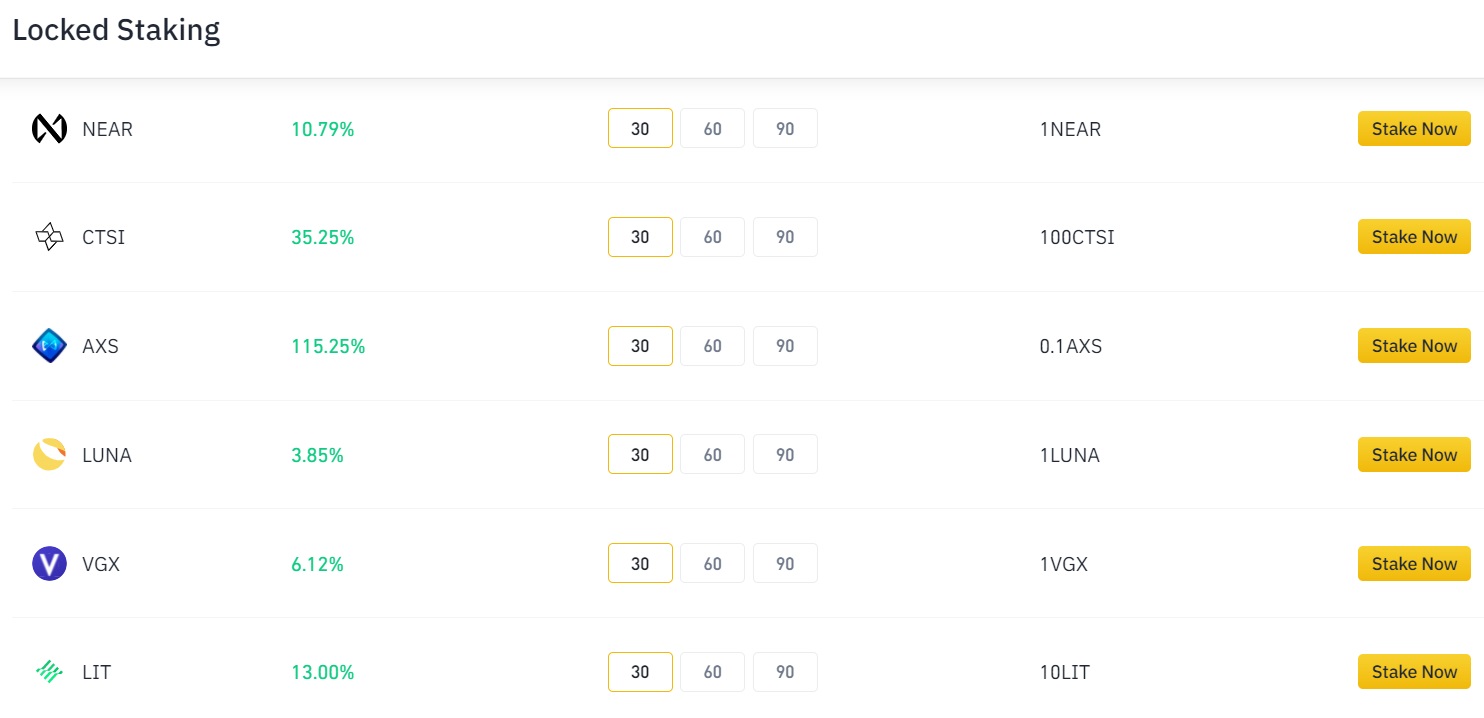 Lets assume that you decide to invest $1000 in AXS today and you put it in Staking. 115% annual interest rate equals 9.6% monthly, so at the end of the 30 days of the Staking you will have earned $96. That is the same as $3.2 every day. After the Staking period end you can get your money back and if you want to convert it back into cash you can do it.
However, there are important aspects to consider before entering this type of investment. For example, the price of AXS could go up and your $1,000 investment could turn into more money. There is also the possibility that the price will go down and that at the end of the 30 days you will have less money than you had when you started. Anything can happen in this business and any investment in cryptocurrencies carries significant risk.
You should also be aware that, as with banks, your cryptocurrencies will remain unusable during the Staking period. You should only invest in Staking if you are completely sure that you will not need this money for the duration of the period. Fortunately, the Staking periods are 15, 30, 60 or 90 days, which can be very attractive for some people. It is not a question of freezing a sum of money for years, as would be done with a bank.
What should I do to invest in Staking?
I recently wrote a post on How to buy cryptocurrencies in Panama?. In that post I explained how to register with Binance, which can be done through this link.
Once in Binance, the Staking options can be found in the Binance Earn section shown in the following image:

This can also be done from the Binance app. The following images show where the Staking option can be found:
In Binance you will find a large number of Staking options ranging from around 0.1% per month to 10% that you can get with AXS. Remember that any investment in cryptocurrencies is very risky and that not all that glitters is gold.
In general, it is considered that investments in Stable Coins (such as Bitcoin, Ethereum, BNB or similar) are much safer than investments in cryptocurrencies with little time on the market, despite the fact that this represents interest rates much lower than those that offer you projects like AXS. Invest your money at your own risk and I recommend that you do not use money that you are unwilling or willing to lose.
I hope this information is useful to you. Any questions or comments are always welcome.